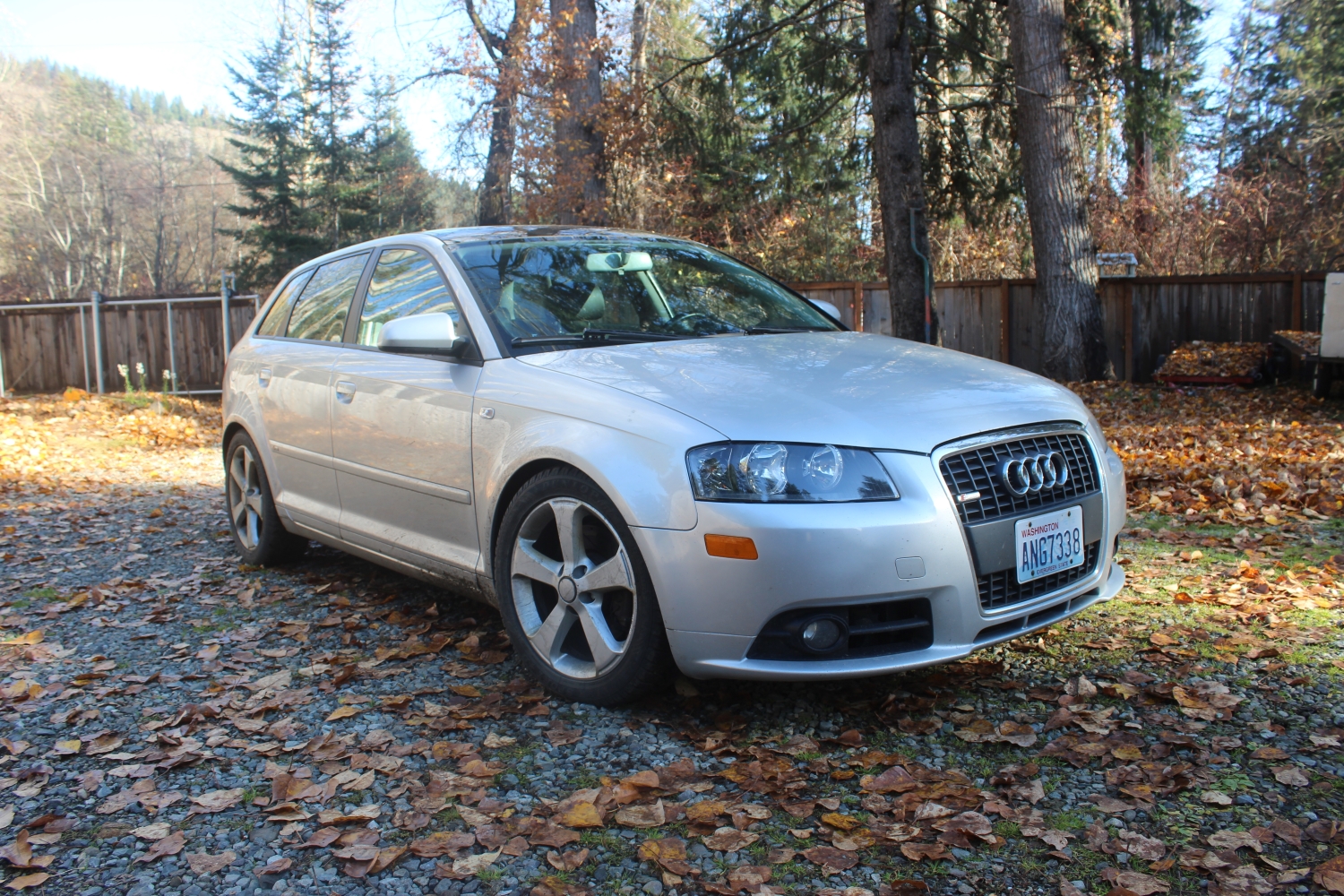 Project A3: New Suspension!
Earlier this week at my "day job", we had a customer in to get a new set of coilovers installed on his mk6 GTI. He was removing what looked like a decent set of WRD Street coilovers, so naturally I inquired as to his plans for the old suspension. I got the previously mention WRD coilovers for a song, and since the rear shocks were completely blown out on the suspension I got on the a3, I figured that this new setup would at the very least get me through the winter.
The old suspension was Koni FSD shocks coupled with Eibach lowering springs. When it was fresh, it probably rode pretty nicely, however with two blown out rear shocks and very worn front ones, it rode terribly and nearly bounced me off the highway!
These bolts were a huge pain to get out, as you can see they had a substantial amount of rust built up on the threads that were in the knuckle. A lot of PB Blaster, a couple dozen whacks with a hammer and both were finally out. These two bolts accounted for nearly an hour of the whole suspension install, which in total took about 2.5 hrs all said and done.
Before and after of refurbishing the threads on the new coilovers. I didn't ask how long the PO had the coilovers on the car, but they seemed to hold up reasonably well. Corrosion on the threads was minimal, although there is some corrosion starting to poke out of the shock body. Will have to keep an eye on them so they don't get too bad through the winter. I removed the spring collars from both shocks, used a wire brush to clean the big dirt and gunk off, then used generous amounts of anti seize on the threaded collars, and sprayed the threads down with penetrating oil to serve as lubricant and rust prevention.
Here is a shot of the rear suspension, that for the most part, got the same treatment
Here is a shot of the car on the old suspension, I'll update once I get the final height adjustments done.